Legal Disclosure - Imprint EfG Existenzmakler GmbH
Baarerstrasse 137, 6300 Zug - Switzerland
Register Zug: CHE-170.4.007.975-6
VAT identification number: CHE-114.147.928
Represented by Kathrin Thieme
Responsible for editorial content i.S.v. Section 55 (2) RStV
EfG Existenzmakler, Kathrin Thieme, Baarerstrasse 137, 6300 Zug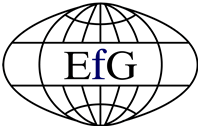 Contact Kathrin Thieme: 0041 41 500 42 53


Hotel for sale in Italy - Agriturismo in Tuscany and Hotel Puglia.
South Africa B & B Boutique Hotel - Dominican Republic Hotel.
South America hotel for sale: Brazil, Chile, Peru and Paraguay.

Real Estate Australia, South Africa, Caribbean Real Estate.
South America Argentina, Chile, Brazil, Paraguay, Costa Rica.


Contact Mr. Broesamle: 0041 41 500 42 52


Switzerland Hotel for sale Zurich, Basel, Ticino, Valais, Grisons.
Hotel for sale Germany, Austria, Poland, Romania and Spain.

Renewable energy plants in Europe for sale - Investments
Solar farm, wind farm, hydroelectric power plant and biogas.

Farm for sale in Latvia and Romania farmland and forests.

EfG Existenzmakler GmbH - Management: Mrs. Thieme and Mr. Broesamle
CH-6300 Zug, Baarerstrasse 137 Tel: 0041 - 41 500 4250 Mail: info@efg-immo.com